Awaken to your personal power & make your heart and soul shine!

Empowerment Mentor  Life Coach   Inspirational Speaker   Author   Workshop & Retreat Facilitator
BE MOVED to be your best self
Join me to learn the way to a more inspired and happy you + receive your FREE report:
'10 Soul filled Practices to a More Empowered You!'
Your Information is Secure and Will Never Be Shared With Anyone
These days women are juggling a lot, rushed by our busy lives, attending to the many demands and needs of others and usually putting on hold our own needs and wants.
Many of us live on autopilot, disconnected from our true self and feeling like something is missing.
And if we feel overwhelmed, tired, frustrated, disempowered, undervalued, or disillusioned by it all, we call upon our inner critic that fails to see the beautiful and magnificent woman that we really are.
There is strong, beautiful and magnificent woman in you.
A woman who is confident, happy, healthy and whole.
A woman who loves and cherishes herself, and embraces who she is.
A woman who brings her passions, talents and light into the world.
A woman who walks with purpose by stepping into her authentic power.
Are you connected to that woman? Do you want to?
Do you want to feel good and happy about yourself and about your life in whatever way it is meaningful to you?
Do you want to feel confident, improve your wellbeing and relationships, feel more fulfilled and enjoy more harmony in all aspects of your life?
Do you want to find the space, time and energy to focus on your dreams?
Do you want to wake up every day excited about what is to come?
If so, welcome! I am so pleased you are here.
The great thing is that no matter what is happening in your life that you don't like, it can be changed, healed, and transformed.
The other great thing is that the change is not outside of you. The change you need begins with YOU!
You are the only one that can transform the life you have now into the life you truly love by changing what is happening within yourself.
Everything you need you already have.
You just need to trust that you do.
I'd love to show you how.
Hello, I am Liliana.
I coach and mentor women who want to change their lives in positive ways because they want more and better than what they are experiencing at present.
Women who want to build and enjoy a healthy relationship with themselves so they can create their own version of success, meaning and fulfilment.
I teach them to embrace a new way of being that acknowledges mind, body and soul; but most importantly that allows them to discover and connect with their powerful self, their source of happiness.
Drawing on everything I've learned through my own growth and transformation and through working successfully with my clients, I have developed programs and material that encourage and inspire you to confidently stand in your own power.
Because, there is nothing more beautiful than a woman embracing her powerful self.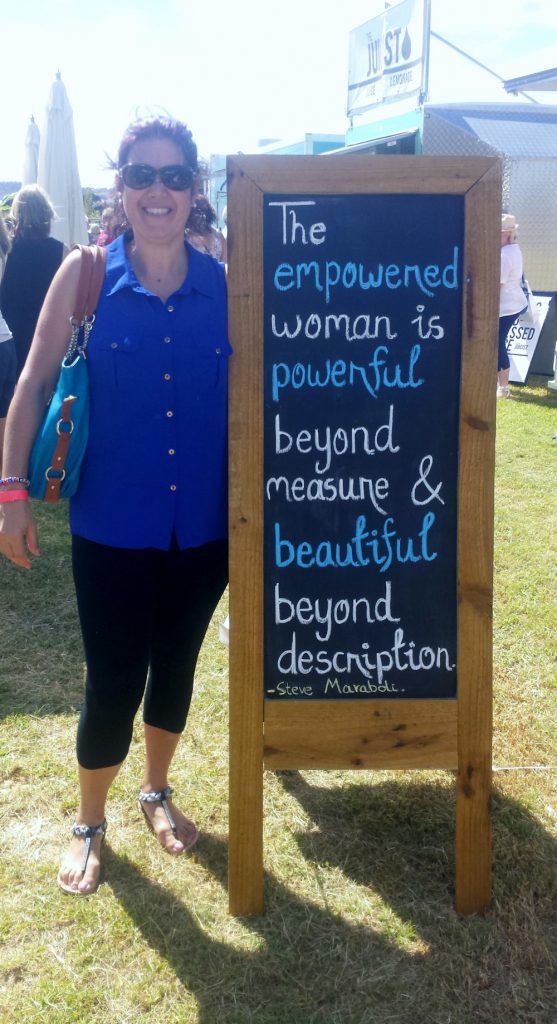 So, what is being an empowered woman about? It is about…
Learning how to remain happy, positive and at peace in every moment – regardless of your external circumstances.

Knowing you can have the life you truly desire and that your success starts from changing within.

Nurturing a healthy relationship with yourself by becoming your own best friend and embracing every aspect of you.

Living more consciously and using the power of your mind to create wonderful life experiences.

Connecting with your divine self and inner wisdom to experience healing and a greater sense of freedom and direction.

Embracing an enjoyable and soul filled approach to life that acknowledges your mind, body and spirit.

Recognizing that your source of happiness is within you.

Allowing yourself to be you, expressing your inner beauty and speaking your truth.
As you change your inner world, the outer world will reflect that change.
As you embrace your powerful self you can direct the new found energy into improving every aspect of your life: relationships, abundance, wellbeing, job, business, family, home, fun or anything else that has meaning in your life.
You deserve to live your best life. You already possess everything you need to do so; you just need to tap into it.
Start right now. Take a leap of faith.  The Universe is waiting for you to take the first step, so you can begin your journey to creating a life of happiness, fulfilment and meaning.
It doesn't matter where your life's journey has taken you up until now
Here is where we start
With you, exactly where you are, as you are—right now.
With me, encouraging, supporting and guiding you to where you want to be.
It's time to give yourself permission to embrace your powerful self and start living a life you love!
Let's Get Started!
Claim your free Discovery session to start your journey or learn more  about working with me to start manifesting your dream life.
Subscribe to my e-news list to receive articles, announcements, gifts and more inspiration,
motivation and tips that I don't always share on the blog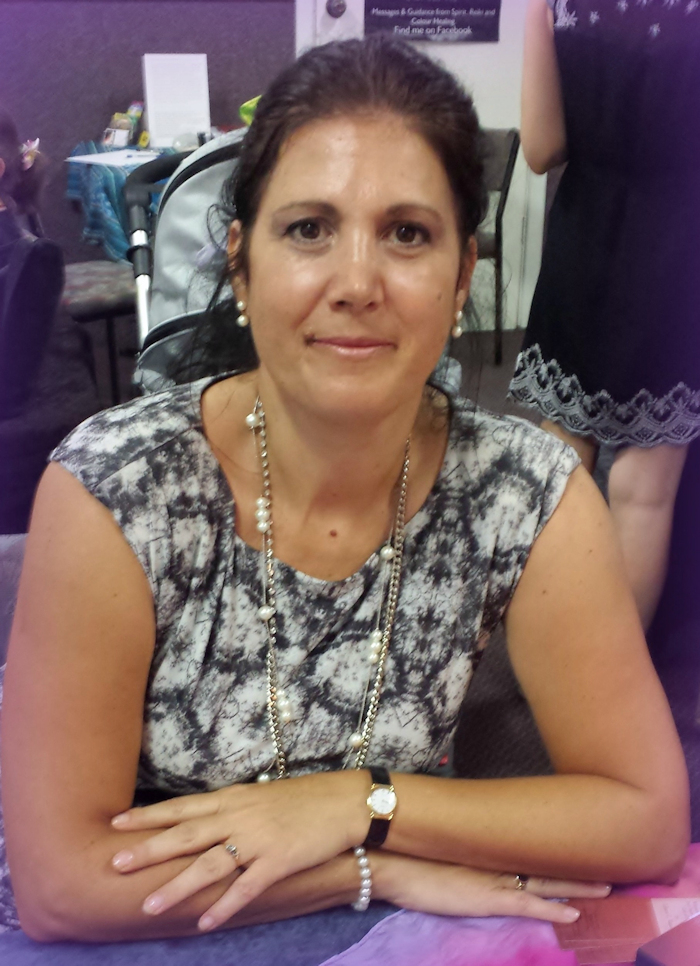 Liliana Vanasco
Certified Life Coach & Empowerment Mentor
I am here as your loving guide, empowering you at every step as you embark on your journey of transformation.
It is my passion and divine purpose to support women like yourself in reclaiming your power and flourishing in every way.
I have trained with world leaders in the personal development field, have worked with people from all walks of life since 2007, helping them to achieve their goals and build healthy relationships with themselves through powerful transformational coaching tools and processes.
Liliana
Here's what my clients are saying about our work together
I am grateful that at least once a week I was able to take time for my spiritual self and to reflect on the teachings in a group. I was always grateful for how I would feel after every session. The feelings were energized and inspirational. I am grateful for the time that was spent finding flow and purpose and the constant reminder about intent and abundance.
Thanks to you Liliana, it was a great day. You are amazing! I would like to also thank you for allowing me to bring up something that I didn't really think was bothering me, but I now know it does! I am looking forward to our next meeting.
I have been coaching with Liliana over the past few months and have found her to be very encouraging and supportive working together on my goals. I found her very positive and after our calls I always felt extremely motivated, it is nice to have someone to support you in your life goals. I highly recommend Liliana as an excellent Life Coach; she is a great listener and is very inspiring. Thank you Liliana.
This program has opened my eyes to options and skills to manage myself in a difficult corporate environment, giving me the understanding that I need to keep developing/training.

I now know that positive thinking, visualisation and vibrations impact my future.

I have also realised and acknowledge that I am talented and worthy of all that comes to me.
Liliana you are an amazing lady. You worked with me for a while and made profound changes in my life as a result I am more confident and am now studying at university with a year left so that I can help others. I cannot thank you enough and wish you every success.
Hi Liliana, I wanted to let you know that your talk at the 22nd Annual Reiki Day was incredible. Thank you so much, I'm still feeling empowered and energised from it. Speak soon, Jen