If you want to learn how to connect with your inner being and hear with clarity the voice of your own intuition, this event is for you!
About this Event
Your inner being knows exactly what you deeply desire, knows all your dreams, all your wants, and knows the way to get there in the most unimaginable of ways.
Most importantly, your inner being wants the best for you and is in constant communication with you. Are you listening? Are you ready to unlock the power of your intuition?
From a young age, we are conditioned to engage with the world almost exclusively with our rational mind. As we grow up we disconnect from our true nature and, as a result, we block our ability to listen to our intuition – the voice within.
If you look at your life -at what has panned out so far- you may see and feel the effect of this disconnection, for example:
Life has been hard or difficult,
You feel disappointed with where you are at or what you've achieved,
You feeling stuck or blocked when it comes to dealing with challenges or moving forward with what you most want to create next in your life,
The idea of the life you wanted – what you expected– hasn't materialised, or simply,
You don't enjoy flow, ease, inner peace, and wellness as much as you desire.
A way to change that, AND YOU CAN, is to re-connect to your inner essence and unlock the powerful intuition that is in you so you can become receptive to the wisdom you have access to.
We all have a direct channel to the higher representation of who we really are, and we all have the ability to reach to and connect with it. When we do, our lives begin to shift to a different level, in marvellous ways.
So, if you've ever wanted to learn how to connect with your inner being and hear with more clarity the voice of your own intuition, this special event is for you.
____________________________________________
You Will LEARN…
During the 'Unlock your Inner Superpower – Your Intuition' workshop I will share with you what I know about connecting to your inner guidance and the 3-step process that will help you to nurture a beautiful connection with your inner being so you can access your superpower to…
Live every day with a deeper sense of who you are and clearly see how this new way of being can help yourself and others to flourish
Live from the perspective of Love instead of Fear
Let your soul's voice guide your decisions and choices
Clearly understand how stress, complaints, judgement, blame or any other negative feelings disconnect you from your soul's guidance
Feel empowered to live from your true self while allowing the world and the people around you to be who, what and where they are.
Trust your inner guidance and be open to the exciting opportunities for growth and change
Be more relaxed and confident in your ability to navigate whatever happens in your life as you know you don't walk alone.
AND, be guided through beautiful meditations that will allow you to experience the delightful feeling of connecting with your intuition.
I firmly believe that learning how to connect, access and trust the whispers from your soul is one of the most empowering choices you can make. I have experienced many times the transformative effect of following my soul's guidance and now more than ever I feel guided to share it with you.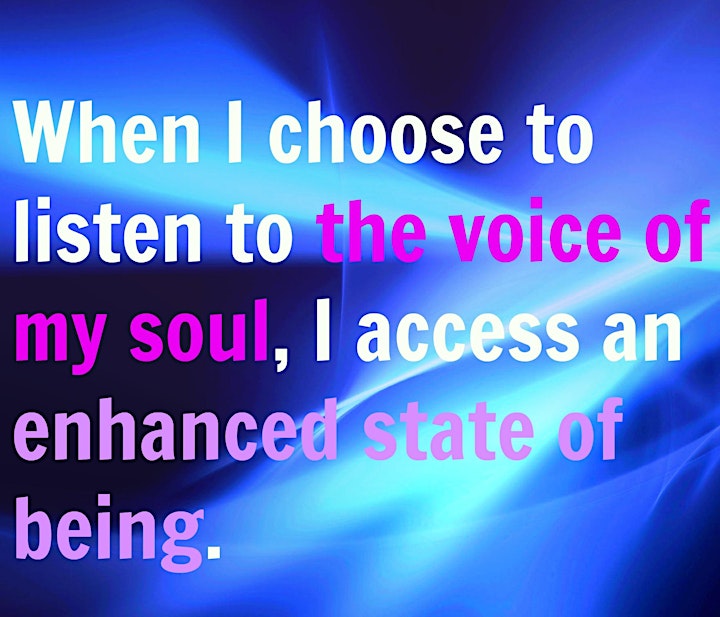 Event Details
Date: Saturday, October 3rd, 2020
Time: 1.00 to 4.00pm
Where: The Orange Palette, 1a/31 Berriman Drive, WANGARA
How: buy your ticket now or if you'd like to pay via bank transfer please contact me
Standard Ticket: $55
Silver Ticket: $85 – includes a signed copy of Freedom of the Soul
____________________________________________
If You've EVER…
Looked at your life and said to yourself, "There must be more than this", then you know you are ready for more. More alignment, more flow, more joy, more meaning…
This is your opportunity to discover how you can open up to the more you desire, to living with more awareness and from a new point of power.
Join me for the 'Unlock your Inner Superpower – Your Intuition' workshop to learn the steps to connect with your inner compass.
If you have any questions, please contact me on liliana@lilianavanasco.com
As always in support of your journey,
Liliana
PS: Places are limited; so don't leave things for later, book your place now to avoid missing out.